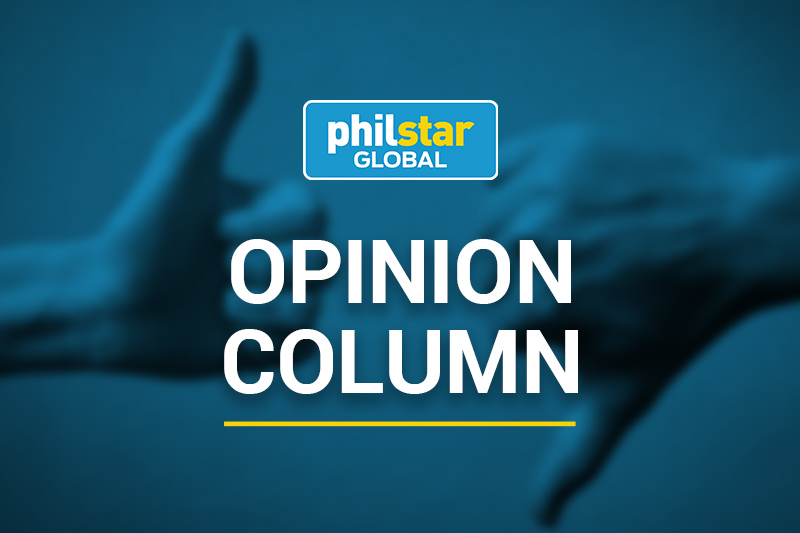 A Filipino doctor in Texas and a Filipina nurse in the UK reveal their survival stories from the frontlines of the global fight against the new coronavirus. In the first of this two-part series, they discover they have caught the disease in the line of duty.
April Mendoza Ilejay-Gadayan is an Intensive Treatment Unit and Recovery nurse working in Birmingham, England. Dr. Emanuel Mantilla is a neurologist/neuro-oncologist based in Fort Worth/Dallas, Texas in the USA. Their experiences are very different but both were diagnosed with COVID-19 late last year. They recovered and both wanted to speak about what happened to them so that readers back in the Philippines and elsewhere have a better understanding of what it's really like.
Both Gadayan and Mantilla spent long months in hospitals on different sides of the world, during the first wave of the pandemic.
Gadayan was assigned to chaotic and crowded makeshift Intensive Care Units set up all over the hospital, even in operating theaters once all but emergency surgeries were cancelled. ITU nurses were soon outnumbered by patients needing varying levels of attention, so much so that their colleagues from other departments and even doctors had to assist. It's happening again with this new second wave of the disease that is again overwhelming the health care system.
"There was, I think, 15 ambulances waiting outside and there are patients in each of them waiting for three hours. They had to treat people in the ambulances," said Gadayan.
She told me how stressful it was for her even with 12 years' experience as an intensive care nurse, but how much more stressful it must be for nurses without experience of intensive care who are being assigned to care for patients with severe symptoms on the very edge of the precipice, below which death waits.
"We were taken aback by the different aspects of neurological complications while they're having COVID and post… it has baffled everybody," said Mantilla of those early days in the first wave of the pandemic. He was called in to consult on the confusion, brain-fog and other neurological symptoms of some patients. They remain a mystery, like so many aspects of the disease.
Gadayan: "We are more vulnerable (in the health care sector) but to be honest I didn't catch the virus first, it was my husband. In intensive care and in the operating theaters you are fully geared up, conscious ka talaga you really don't want to bring the virus back home."
Mantilla: "I got the virus on Oct. 22nd. I can clearly remember it. I had a full day's work in the clinic and it's not unusual for me to get really tired, especially if I've seen so many patients. I do neurology, general neurology, for my bread and butter and I also have a sub-specialization of neuro-oncology where I see just brain cancer patients. During a typical day, it's just more taxing for me emotionally to see brain cancer patients. I wasn't unusually tired that Oct. 22nd, but I knew something was wrong when I came home that night. I started to have fevers and chills, and knowing how much of a high risk I was to get the virus, I went to the Emergency Department that same night and, as I suspected, I tested positive for COVID-19."
Gadayan: "My husband came home on Friday evening with a fever, the next day Nov. 28 he tested positive, so we isolated him downstairs and I informed the National Healthcare Service. My 12-year-old daughter, who is a daddy's girl and was hugging her dad on Friday night, texted me at two in the morning: "Mommy I'm not feeling well." On Dec. 2, I was coughing and I also tested positive. That was the lowest point for my husband. A week after his diagnosis, I was really poorly. I felt so tired. No temperature to be honest, but coughing and tapos yung gusto ko lang matulog (I just wanted to sleep). I didn't lose my smell and taste, pero yung taste ko ang pangit, parang siyang (but the taste was awful, like) rust. Kapag uminom ka ng tubig (When I drink water the taste was) very rusty talaga at saka (and) loss of appetite. It's a good thing that by then husband ko medyo nagka-recover na, so siya naman (he was the one to) nag-take over. I just stayed in my room because the lethargy just made me want to sleep all the time. Tapos yung (The) dryness, dehydration kahit nag-inom ka nang inom ng tubig (even if you keep drinking water), my lips are cracked, my skin is dry. I lost 4 kilograms because of the COVID. I was really more scared for my husband and daughter, I don't know why, maybe because I know myself, that I'm fit and I didn't have a temperature."
Mantilla: "The symptoms were mild at first. You know your typical fevers, chills, but then it went downhill quickly. I'm a typical, classic example of a doctor who is a difficult patient. It took me a while to ask for help because I tried to treat myself. Knowing the mechanism of this disease, I treated myself symptomatically, but then I got to a point where I had to go to the hospital, where my oxygen saturation actually dipped below 90 percent and I had a really high-grade fever, so I knew that my body was mounting a very high immune response, and knowing the mechanism of COVID-19, there's no typical part of your body that could get affected once you have this high amount of immune response. If it's in the lungs, then you can start to get difficult respiratory issues. So, I went to the ED and true enough, they X-rayed my lungs and took a CT. I have the typical infiltrates of COVID-19. Classic.
"At the back of my mind, when I was diagnosed and my symptoms became worse, I know that this disease does not discriminate old or young, you know, healthy or not healthy. This is a disease that could affect everyone; everyone is vulnerable. It could be me, and if I am hospitalized, there's a high possibility that I may not be able to go home to my family because I have personally seen it at the hospital and personally knew people who went into the hospital with shortness of breath and were not able to make it out, and that would happen all the time and because of that, it is, I think, a natural process to be anxious, and when anxiety kicks in, unfortunately your medical background, whatever knowledge you have, goes out of the window."  (To be continued on Tuesday)