Back Yard celebrates survival on first anniversary of Covid-19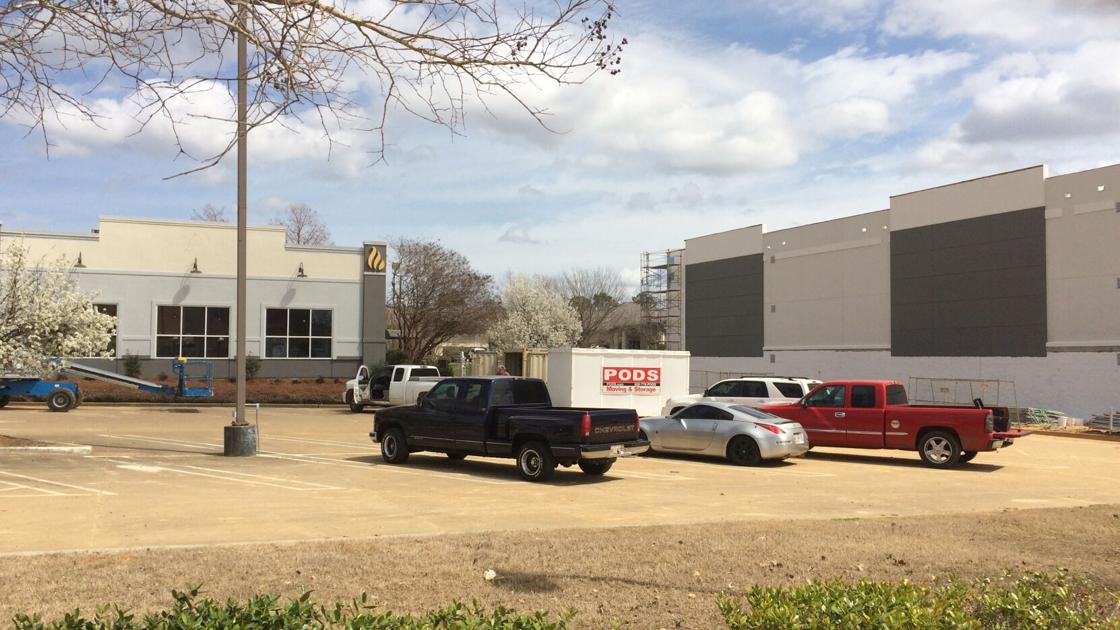 The Back Yard Burger on Old Canton Road is undergoing a renovation./Photo by Jack Weatherly
A glance raises questions as you drive down Old Canton Road in Ridgeland.
Is the Backyard Burger gone?  If so, is the building going to be part of the huge Storage Max going in behind what had been Fred's?
The clean, modern architecture in shades of gray for the burger joint and the storage facility is quite similar.
A mere coincidence, said regional manager Darrius Phillips.
The mystery was abetted because the company logos had been taken during the work.
And expectations in general have taken a broadside during the Covid-19 coronavirus pandemic when so many businesses have closed their doors permanently.
Back Yard, which was founded in 1986 in Cleveland, Miss., has not had any closures during the pandemic — which has just marked its first anniversary — and subsequent restrictions on restaurants and other businesses, according to Craig Motuzas, director of marketing for Nashville, Tenn.,-based Back Yard., which now is a 43-store chain.
The drive-through option was a saving grace, Motuzas said.
The private company has gone through challenges and changes since its founding, including going public, filing for bankruptcy and emerging as the chain that emphasizes its black Angus burgers.
Thirty-one of the stores are company-owned, leaving 12 as franchise operations, including all 11 in Mississippi, Motuzas said.
The 140,000-square-foot Extra Space Storage facility will will complete in 60 to 90 days, according to Jimmy Johner, project manager for Wimco Corp. of Raleigh, N.C.
The developer is GHK Developments Inc. of New Orleans.
Phillips, the general manager for the district from Jackson to the Tennessee line, said that the restaurant will hire about 30 people, roughly half of whom will be full-time.