Illegal herbicide use may threaten survival of Missouri's largest peach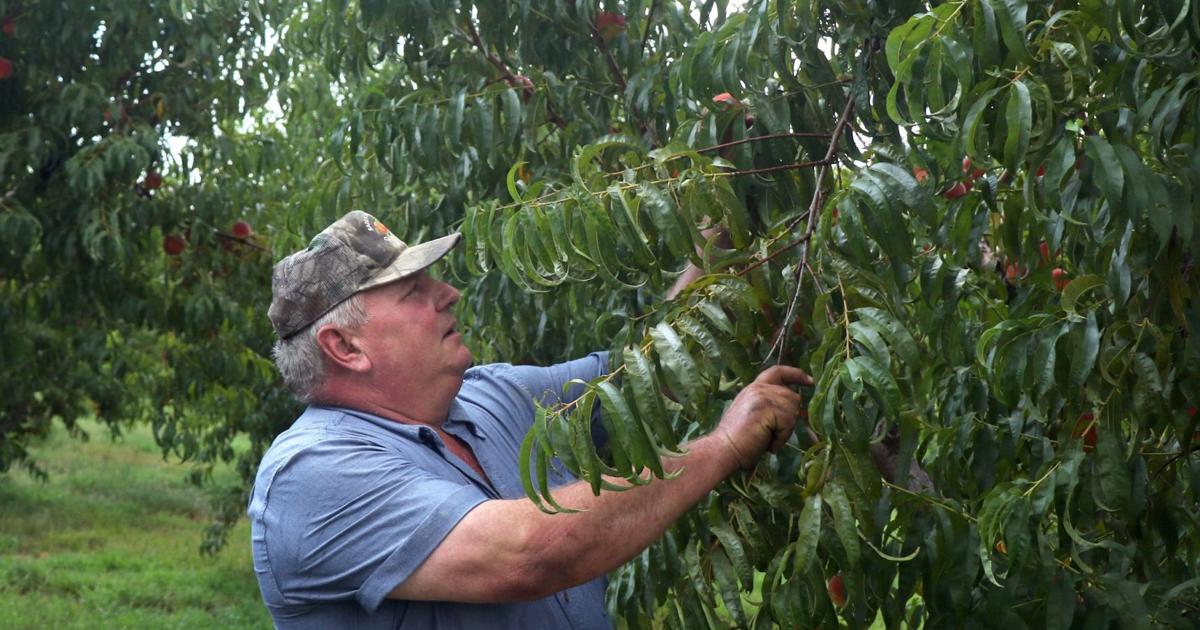 Bader blames the problem on people he calls "dicamba outlaws" — area farmers suspected of unauthorized or "off-label" use of the herbicide.
Though dicamba has been around for decades, new technology is bringing it to the fore as weeds develop greater resistance to glyphosate-based herbicides such as Roundup.
To combat them, Monsanto, the Creve Coeur-based biotech seed company, released genetically modified cotton that is resistant to dicamba in 2015 and, this year, started selling a variety of dicamba-resistant soybeans. But the company's corresponding dicamba herbicide is still awaiting approval from the Environmental Protection Agency — leaving farmers without a complete package of products.
Despite clear warnings forbidding use of dicamba substitutes, it's believed that a number of farmers went ahead and sprayed other forms of the herbicide, hurting nearby farmers with non-resistant crops.
"The dicamba volatizes and drifts," said Bader, referring to the chemical's tendency to form vapor that can cover a wide area. "It damages pretty much all non-GMO crops."
Monsanto's dicamba formulation seeking approval is supposedly less volatile, aiming to minimize drift. But at present, suspected drift from older, more volatile dicamba mixtures has plagued farmers around the region.